Optimized and Innovative Solutions for Home and Business
As a Design-Build technology integrator, we implement different phases through the course of a project from concept to completion. Careful thought and attention is given during each step to ensure you receive a solution tailored to your needs and delivers the benefits you desire. We are committed to making the entire experience from start to finish as effective and efficient as possible.
We always begin with a discovery process, where we listen to our client's needs. We will then provide valuable insight on what products and solutions would work best to achieve the desired result. We will also advise on what brands and technologies are reliable and integrate well with others.
A comprehensive and a thoughtful design up-front leads to the best balance of functionality, reliability and aesthetics in the end result. We give close attention to details involved in smart home automation technology and commercial integrated systems. This ensures they are easy to use and deliver consistent performance and allow for future expansion or upgrades. Everything from wiring infrastructure, hardware location, control device placement, user interface design, networking, power management and blending equipment with architectural elements and interiors is planned out in advance for exceptional results in the end
It takes effective planning, organizing, and allocating resources to make sure any project is  completed on time and with the desired result at fit and finish. Additionally, procedures and protocols need to be met and unforeseen problems should be resolved quickly. We will work with you to oversee all the details and consistently communicate with the contractor, subcontractors and others given the multi-faceted nature of integrating different sub-systems from residential and commercial audio/video, lighting control and shading, security, networking, etc., we take a proactive approach and over-communicate every step of the way
Even though you can't see behind the walls, wire and cabling provides the electronic infrastructure for your smart home automation or commercial technology system. The quality of the performance of your Audio / Video, security, CCTV, networking and communications is impacted by the quality of the wire installation. Our technicians plan and implement all of your cabling needs in new construction or when upgrading an existing space We take pride selecting appropriate wire and in the craftsmanship of the installation to maximize performance and allow for easier maintenance or future upgrades
Putting all the parts and pieces together for smart home automation technology and integrated systems needs to be executed with skill, precision, and some finesse. As much as we value our manufacturer partners, different products and brands have nuances that require special know-how and experience to optimize installation and access all the needed functionality. Our trained technicians receive ongoing education and stay up to date on the latest standards and best practices. We take pride in executing your system design with quality craftsmanship so it functions as desired and is reliable
Making sophisticated technology easy to use and simple for any user to get a high level of performance requires advanced work on the back end. Control systems continue to bring together more sub-systems from audio/video, media, lighting, shading, etc. It's as if each is speaking a different language and we translate everything together so it speaks one language to you that's easy to understand. Even if the equipment is properly selected and is robust, the programming effort will determine the intuitive operation. Our programmers balance the technical know-how with the human element so you won't need a manual filled with lots of instructions whether you're using a touch screen, keypad, remote, or smart device to control your system
Integrated systems over time require service and maintenance over time as it is inevitable that electronics to break down. When something does goes wrong, we are prepared to provide prompt, professional service to get your system running smoothly again whether it be replacing existing equipment, providing software upgrade or just fixing a loose wire.
We are committed to service excellence and maintaining lasting partnerships with our customers.
You Can trust our expertise. Our Solutions are reliable, secure and reasonably priced.
We are a premier low voltage systems design and integration company specializing in designing personalized solutions that accommodate the unique needs of our clients.
We are trained and certified technology partner with Cisco and Cisco Meraki.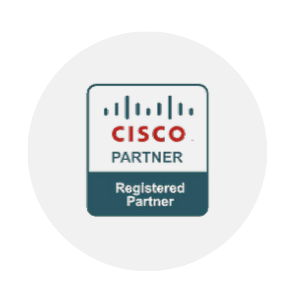 Find what you need to move you forward